Pointe
12+ w/ permission by 9/1
Pointe class can be taken on flat or in pointe shoes at the instructors discrection. All pointe classes are designed for students with previous ballet training (summer pointe prep is required). Students will utilize previously learned ballet technique while working in pointe shoes. Each class includes barre exercises, center floor work and across the floor combinations. These exercises focus on strengthening the feet and ankles. Dancers are promoted to pointe as they are ready, not necessarily as a whole class.
Class Key Features and Benefits:
Skills learned in Level I - IV are reinforced and new more difficult skills are introduced
Class Observation without distruption through Closed Circuit Television
Class performs in both the winter and spring recitals
Additional Class Photos: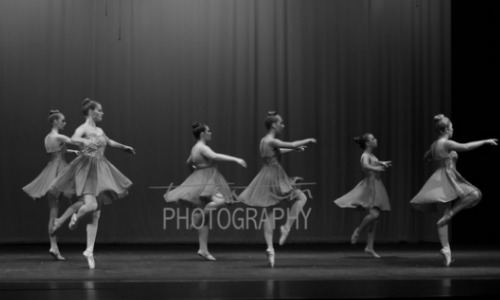 Pointe/Pointe Prep and Conditioning Schedule:
| Class Id | Class Name | Class Start Date | Class Start Time | Class Length | Class Ends | Instructor(s) | Age Range | Openings | Action |
| --- | --- | --- | --- | --- | --- | --- | --- | --- | --- |
No schedule classes are available for online enrollment.